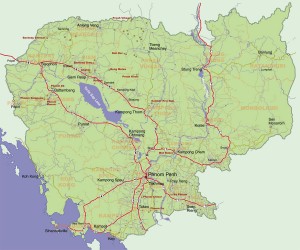 Welcome to the Rose Charities projects in Cambodia. Originating in 1998 with land-mine, cleft-lip and palate, and eye surgery, the projects now cover a far greater range, including education support, holistic physical rehabilitation, as well as the original eye and rehabilitative surgery.
Each of the tabs of this site will provide you with some basic information on the project and direct you to the more detailed project sites.
The main Rose Charities International site is at www.rosecharities.org and this site will take you through all of the projects around the world in the Rose Charities network.
A SHORT RECENT HISTORY OF CAMBODIA